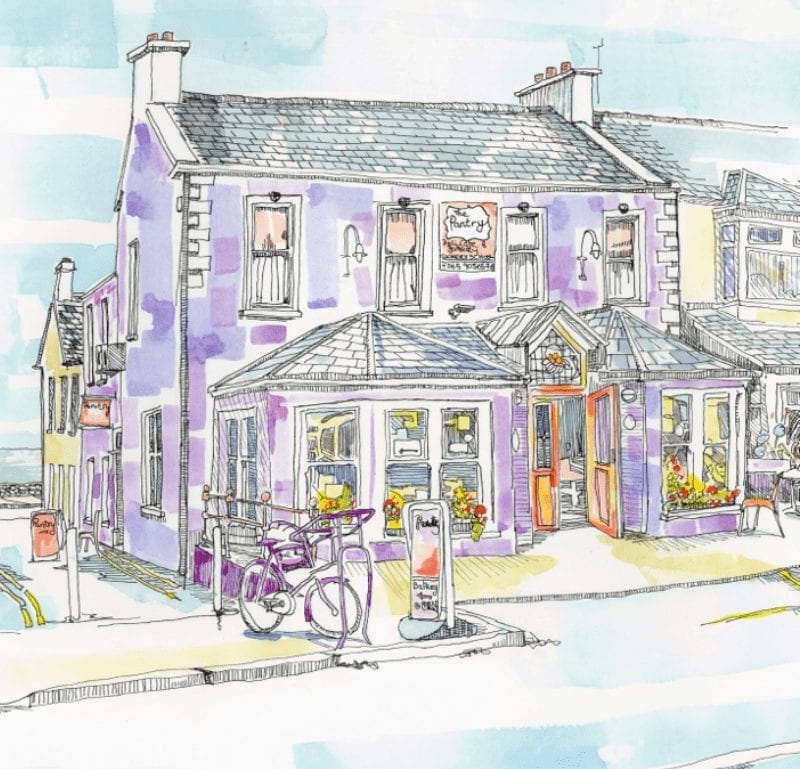 From casual café dining to the grab and go deli counter to gourmet brunches, there's a dining experience to suit all of our customers at The Pantry. Established in 1982, by home economics teacher Imelda Bourke, 'The Pantry Café, Deli and Cookery School' in Kilkee has since earned a reputation as one of Ireland's best food emporiums.
Where the Pantry Name Came From
Imelda Bourke
Home Economics was Imelda's first choice and this is what gave her the drive to go on and launch 'The Pantry' back in 1982. What started as a little hobbie, or so she thought, has now developed into one of the best restaurants in Co. Clare and across Ireland. Built around the ethos of making everything from scratch, today she tributes the success of The Pantry to her traditional methods, famous recipes and quality ingredients. She boasts that there are no artificial flavours, no colourings, no preservatives, everything is made the old fashioned way, and this is what people want.
Keen to transfer her culinary skills,Imelda's next step was to launch her famous 'Cookery School' and today this continues to run every season where she offers a diverse range of short courses, including cookery courses for beginners to cookery classes for the already experienced chefs in the kitchen. Imelda has been in business nearly 40 years, and like-wise some of her fellow employees who started with her on day one. The Pantry is built on experience, hard-work and traditional methods, and today everything remains to the same high standards that she started with in 1982. Here is to another 40 years of homemade goodness.
Latest from our Instagram
Follow us @pantrykilkee